Cut, Wash & Style
Mens & Clipper
Kids Cuts
Hair up-do's
Beard Trimming
Perms & Relaxers
Touch-Ups
Balayage
Ombre
Partial Foil
Full Foil
Bleach & Tone
Advanced Manicure: $25
Full Set Silk Nails: $45
Spa Pedicure: $45
Add Ons Available
Eyebrows
Lip
Chin & Cheek
Underarm
Half-Leg
Full-Leg
Bikini
The students of Alaska Academy Of Advanced Cosmetology & Massage Institute offer great salon services at great prices. All services are performed by either basic or advanced students and supervised by licensed professionals. The View Spa is an instructor supervised facility for our students to perfect their skills with professional support. Please check back often to see updated services.
For all our hair care products we are proud to use LOMA products made in the USA. We are excited to be teaching our aesthetic students with 2 national award winning, treatment based product lines which have no animal testing. Both PCA and SkinScript were created by aestheticians to design effective, results oriented skin care products for professional and homecare use. With these products and our training students are assured of a first-class learning experience and the ability to perform fantastic facials and treatments in our student spa. Our skin is not only the largest organ of the body; it is also what we see in the mirror every day. It is essential to nourish and take care of it not only to ensure the continued benefits our skin gives us, but also to reflect the beauty we hold inside. Facial treatments can target specific skin concerns as well as improve circulation, eliminate toxins, and replace moisture that the environment and poor quality products take away from otherwise healthy skin. If your face is oily or dry, young or old, has some breakouts or wrinkles; or is simply perfect and you want to relax with maintenance care—schedule your facial today. Our students will consult with you so you can relax and receive a facial customized just for you.
Manicure
Advanced Manicure: $25
Full Set Silk Nails $45
Add ons available
Pedicures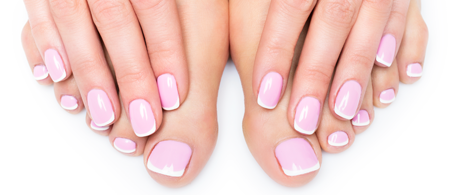 Haircut Services
Kids and First-time Walk-ins
Men's and Clipper Cuts
Cut, Wash, and Style
Colors, Perms, Relaxers
Cut & Color Options
Clipper Cut
Cut & Style
Shampoo & Cut
Shampoo, Cut & Style
Touch up Color
Highlight/lowlight
Full Color
Full Color with Highlight/Lowlight
Cut and Color package: Shampoo, cut, color, highlight/lowlight and style
Styling Options
Permanent wave w/Cut
Finger wave
Pin Curl
Updo
Glamtastic Package
Shampoo, cut, color, highlight/lowlight and wave or updo.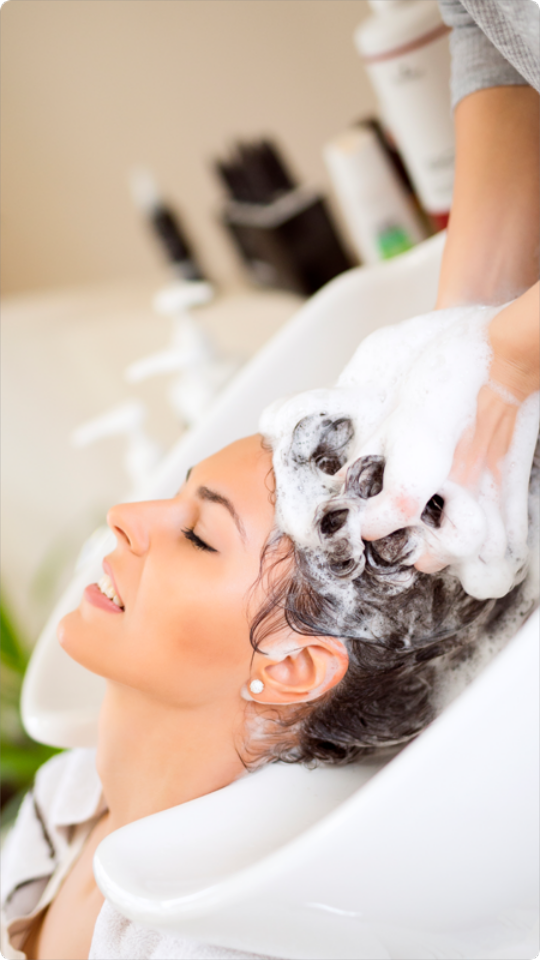 Skinscript Facials
Skin Script facials treat all skin types and ethnicities with natural yet clinical and paraben free products designed to achieve remarkable results. Includes: thorough cleanse, skin analysis, extractions (if applicable), enzyme exfoliation, 1 serum/mask, moisturizer, SPF; face, hand and scalp/shoulder massage. 55-60 min

PCA Facials
PCA facials have nutritive and innovative products for all skin types and ethnicities; created to give you a highly effective professional treatment with excellent results. Includes: thorough cleanse, skin analysis, extractions (if applicable), mask, select serums, moisturizer, SPF; face and scalp/shoulder massage. 55-60 min
Foot/Hand massage and additional serum available
Please tell us your concerns or which type of facial you are interested in when making your appointment. Hydrations, Sun Damage, Melasma, Uneven Tone, Aging/Wrinkling, Acne, Dry, Oily, Rosacea.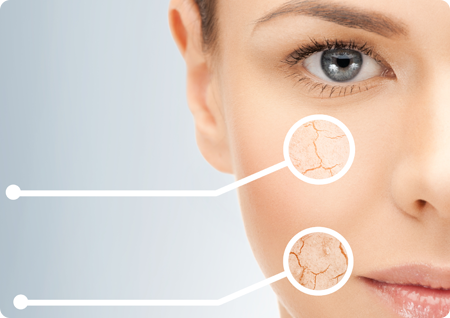 Massage
The first written records of massage therapy were found in China and Egypt, dating back thousands of years to ancient cultures who believed in it's medical benefits. Massage can be a powerful tool used to promote balance and maintain both internal and external health. Studies of the benefits of massage demonstrate that it is an effective treatment for reducing stress, pain and muscle tension in addition to helping relieve anxiety, injuries, and promote overall wellness.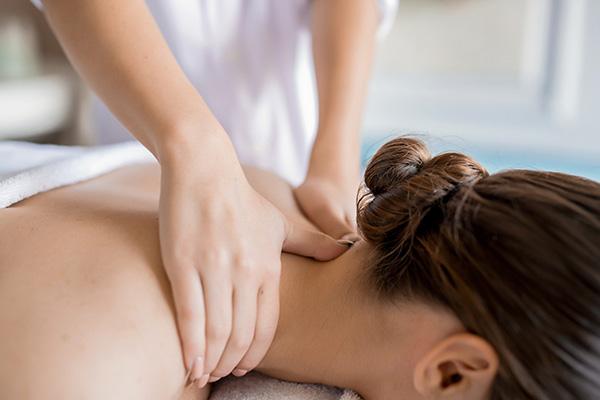 Product Lines
PCA
"Healthy skin is beautiful skin. " Not only does PCA have wonderful professional treatments and home care, they also specialize in friendlier chemical peels for deeper exfoliation and healthier skin.
Skin Script Rx
"Dedicated to beautiful skin." Nature meets science in skin care with excellent nature based professional and home care products; Specializing in plant enzymes for deeper exfoliation to bring out your natural healthy glow.
NuFree w/Finipil
NuFree was developed to help plastic surgeons remove hair from a patient before surgery. This unique botanical product looks like yet is not a soft wax therefore it will not stick to the skin and can be erased for error free application. Used with Finnipil aftercare to protect from ingrown and redness, your waxing experience and end results will be smooth.